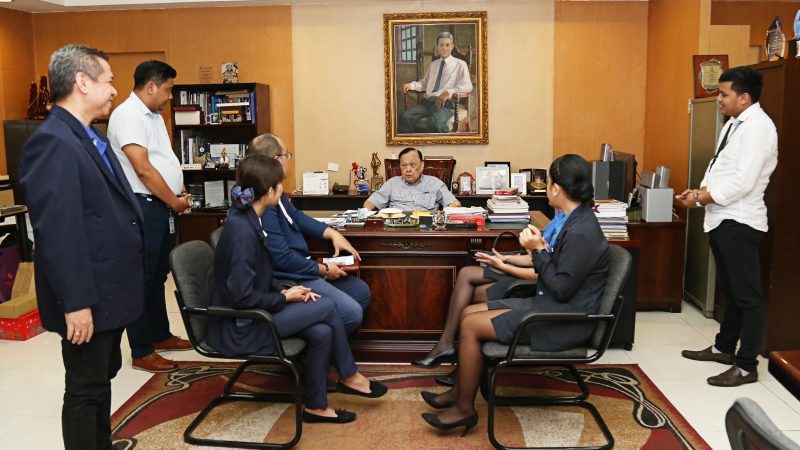 Last Wednesday, January 29, 2020, Atty. Augusto W. Go met the four Hospitality and Tourism management students who are going to study in Varna University of Management in Bulgaria. The project, named as International Credit Mobility Program, is a partnership between University of Cebu and Varna University of Management under European Union's ERASMUS+ Program.
Atty. Go expressed his support to the students for being chosen as UC representatives. "The four of you are so bright that's why you are all selected. You now represent University of Cebu and I am certain you will all do your best to make UC proud." AWG said.

The students will be flying to Bulgaria on February 1, 2020.