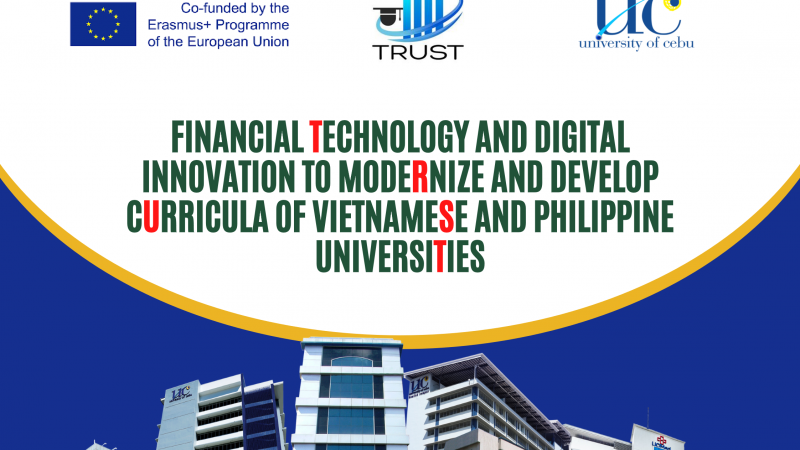 The University of Cebu is a partner university of the new Erasmus+ Project TRUST or Financial Technology and digital innovation to modeRnise and develop cUrricula of VietnameSe and Philippines UniversiTies that will run from January 2020 to January 2023.
The consortium is composed of 3 European HEIs: The Glasgow Caledonian University, Univerzitet U Beogradu, Deus University; 3 Vietnamese HEIs: Truong Dai Hoc Kinh Te Thuoc Dai Hoc Quoc Gia Hanoi, Truong Dai Hoc Kinh Te – Dai Hoc Hue
Truong Dai Hoc Mo Thanh Pho Ho Chiminh ; 3 Philippine HEIs: Saint Louis College, Incorporated, Malayan Education System, Inc. (Mapua University) and University of Cebu, Inc.; and the  Fintech Philippines                                                                                                             Association.  The Project Coordinating Institution is Università degli Studi Guglielmo Marconi, Italy.
TRUST aims to improve the quality of the higher education in Vietnam and Philippines in FINancial TECHnology and digital innovation-FINTECH to answer to the emergent work force need of the future Financial Services industry.