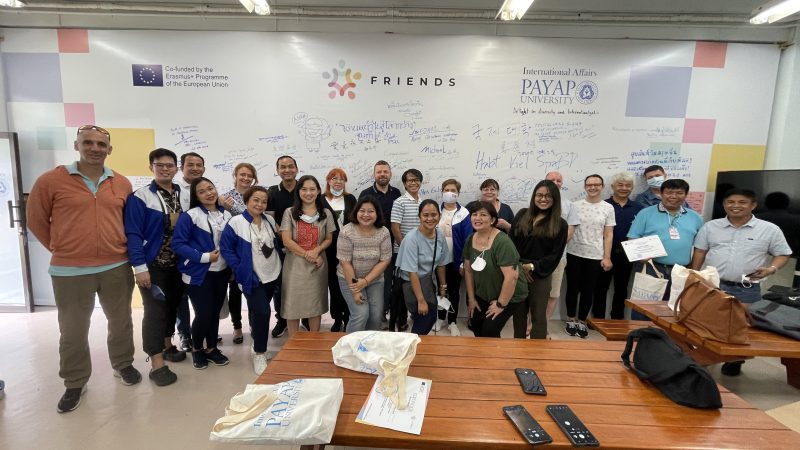 The FRIENDS Consortium, of which the University of Cebu (UC) is a member, held the 4th FRIENDS Parners' Meeting last April 19-22, 2022 at Payap University in Chiang Mai, Thailand.
The FRIENDS Project is built around the concept of Internationalisation at Home to address universities' student body non-mobility and being deprived from access to global knowledge and skills. It is coordinated by Varna University of Management (VUM) of Bulgaria. Is is co-funded by the European Commission through the Erasmus+ Program.
The four-day event focuses on the management meeting and workshops. The agenda of which included discussions on: reform needs analysis and institutional building; promoting partnered countries' HEIs institutional reforms; dissemination through partnership with stakeholder and business partners; financial management; and, quality control monitoring.
The event ended with a debriefing and closing session by giving certificates of participation to all who attended physically and virtually.