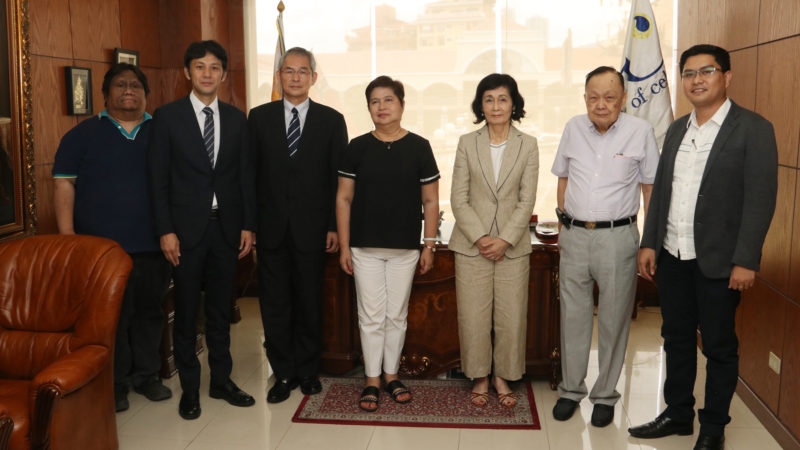 With one of its aims for graduate employment, University of Cebu renews partnership with Japanese corporation Momotarokai Social Welfare Corporation. Momotarokai is a licenced nursing home and handicapped facilities corporation of at least 340-beds capacity of almost 100% annual occupancy rate with partnesrships with other Japanese health facilities.
With the reality of Japan having a rising aging population and a decreasing birth rate, the partnership will certainly provide a huge opportunity for all UC graduates who seek employment in the cherry blossom country. Momotarakai stated that Japan needs at least 60,000 jobs open for Filipinos.
A Japanese Language Class and Skills Enhancement Training using the Japanese language as a medium of instruction is also added to the curriculum of the students prior to graduation. With duration of six months, the training is facilitated by a Japanese Language instructor, thus guarantees the trainees' skills, ability and knowledge in Japanese culture and care giving.
Furthermore, the students will also be trained in Food and Beverage Skills, Health Care Services, and Food Preparation Skills for an enhanced health service delivery to the patients and general facility development. The program will commence before the year ends.