Democratized Quality Education
Innovation, Camaraderie, Alignment, Respect, Excellence
ADMISSION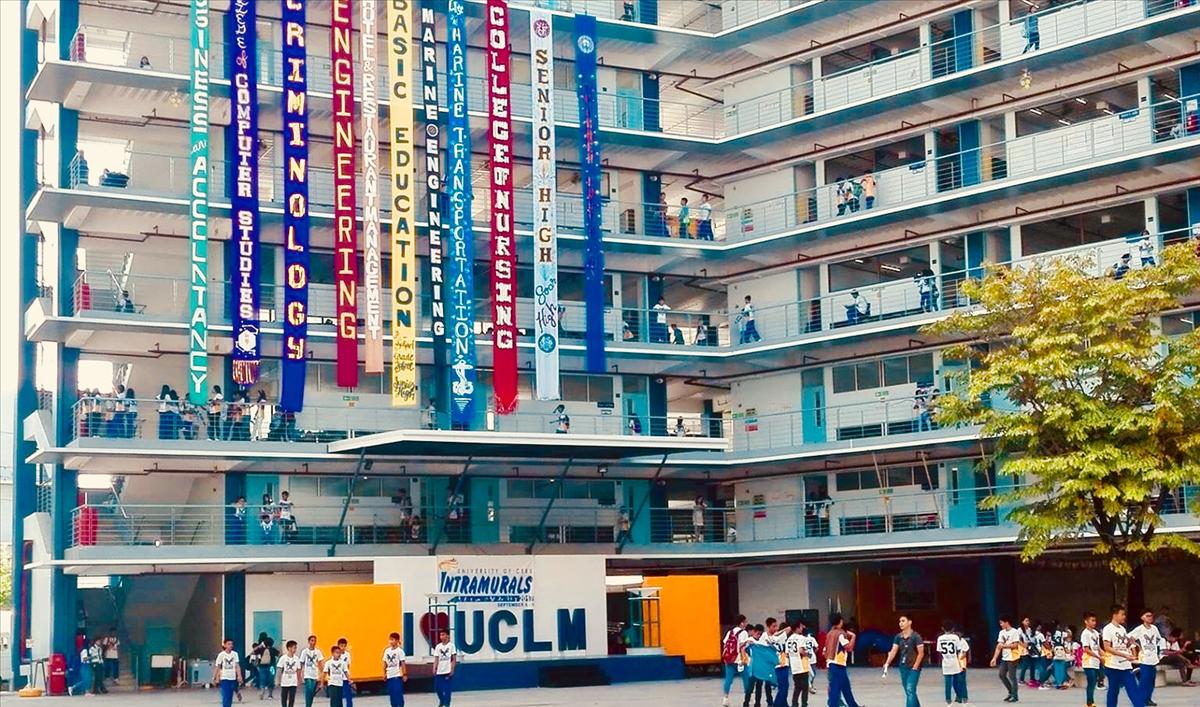 University of Cebu Lapu-Lapu and Mandaue
(UCLM)
University of Cebu Lapu-Lapu and Mandaue (UCLM) is located at A.C. Cortes Avenue, Looc, Mandaue City, Cebu, Philippines. Established in May 1995, it produced its first batch of associate and certificate program graduates in 1997 under the leadership of Ms. Candice G. Gotianuy.
Initially, the university offered five associate and two certificate programs: Associate in Computer Science, Associate in Computer Secretarial, Associate in Computer Technology, Associate in Criminology, Associate in Hotel & Restaurant Management, Certificate in Marine Engineering, and Certificate in Marine Transportation. Today, UCLM has twelve academic departments including Basic Education, Senior High School, College and its first master's program, the Master of Science in Criminal Justice.
Celebrating its 25th year on May 2020, UCLM continues to democratize quality education. A visionary and industry leader, UCLM gives hope and transform lives.
MISSION
The University offers affordable and quality education responsive to the demands of local and international communities.
VISION
Democratize quality education.
Be the visionary and industry leader.
Give hope and transform lives.
UC LM Facilities
Check out some snapshots.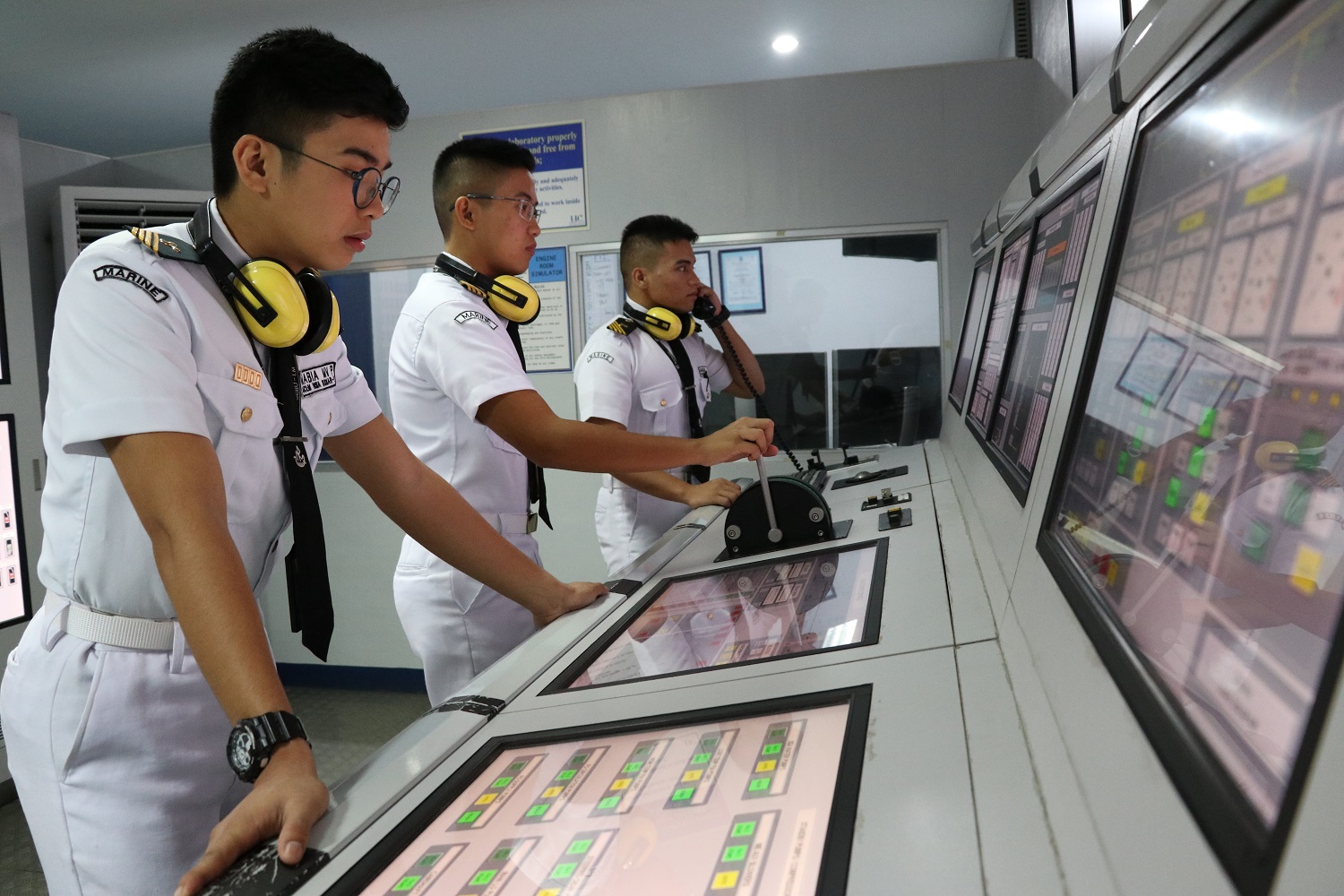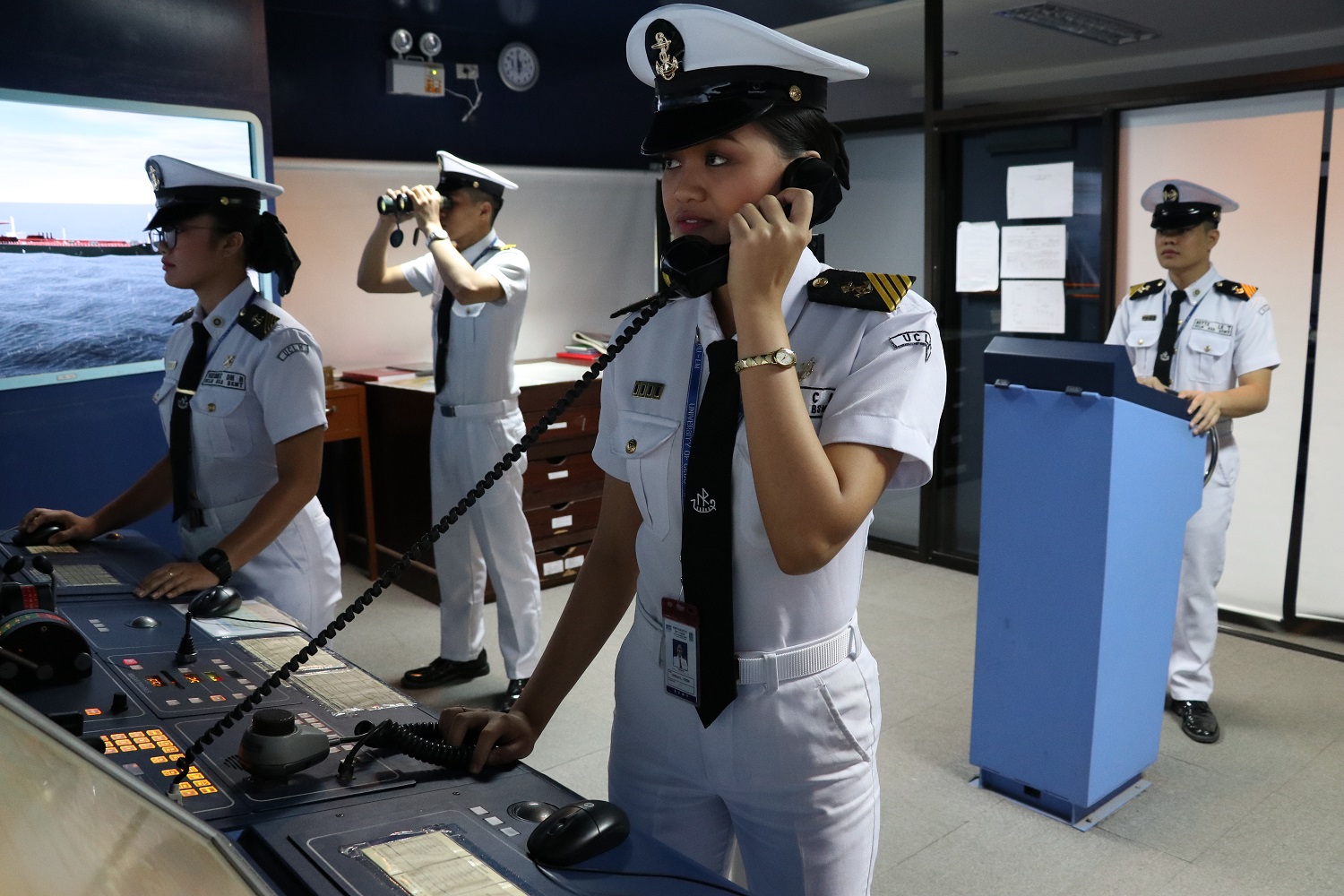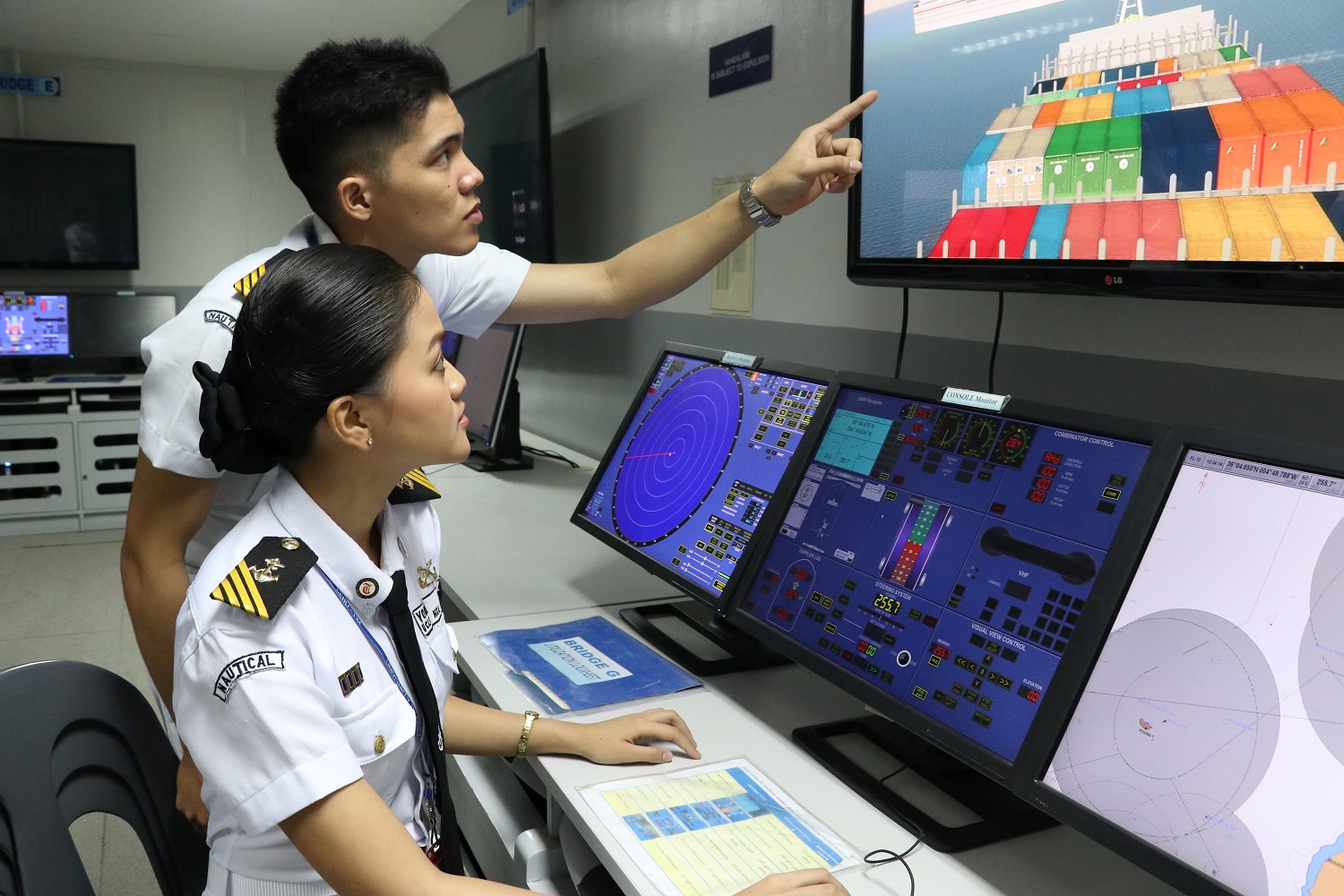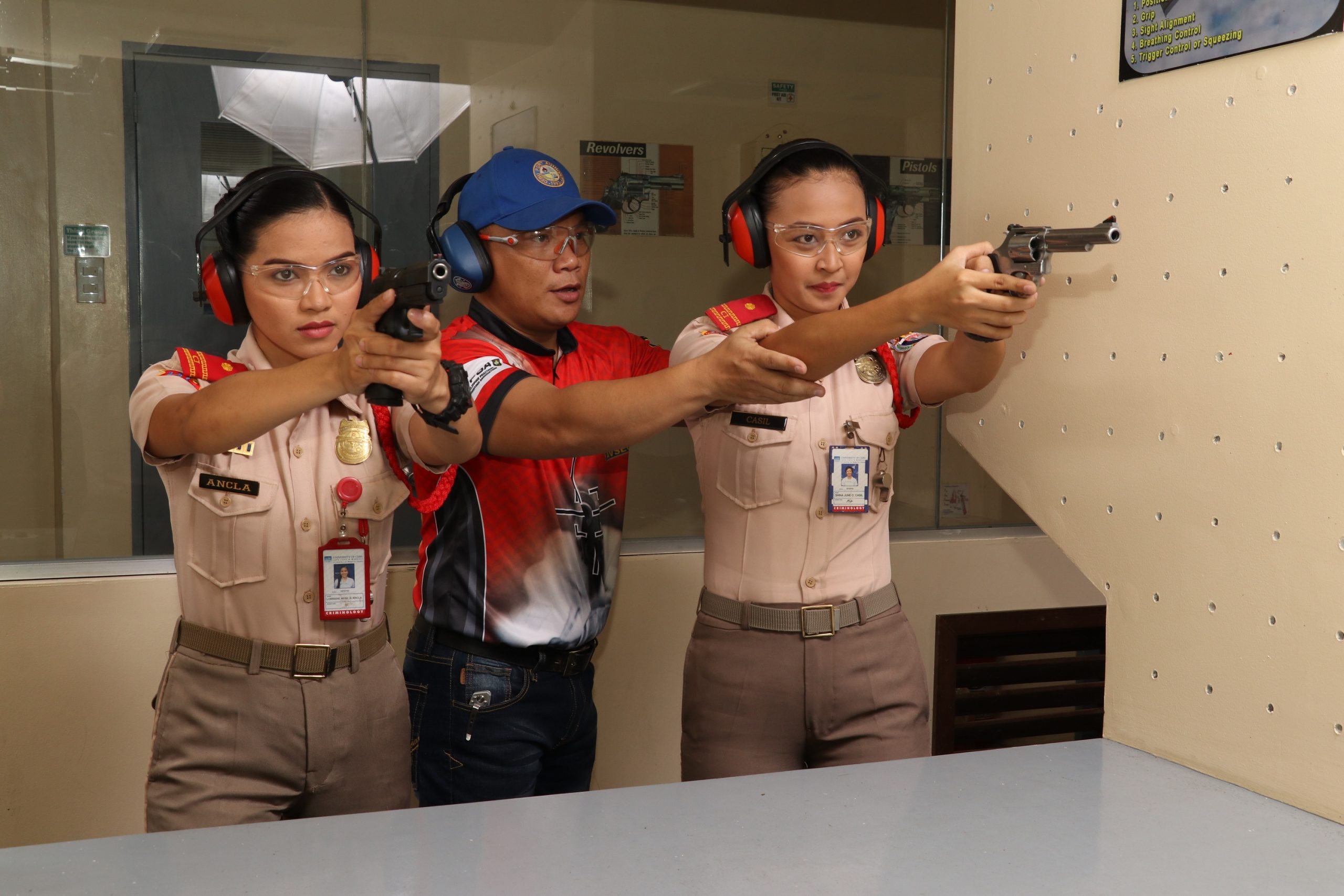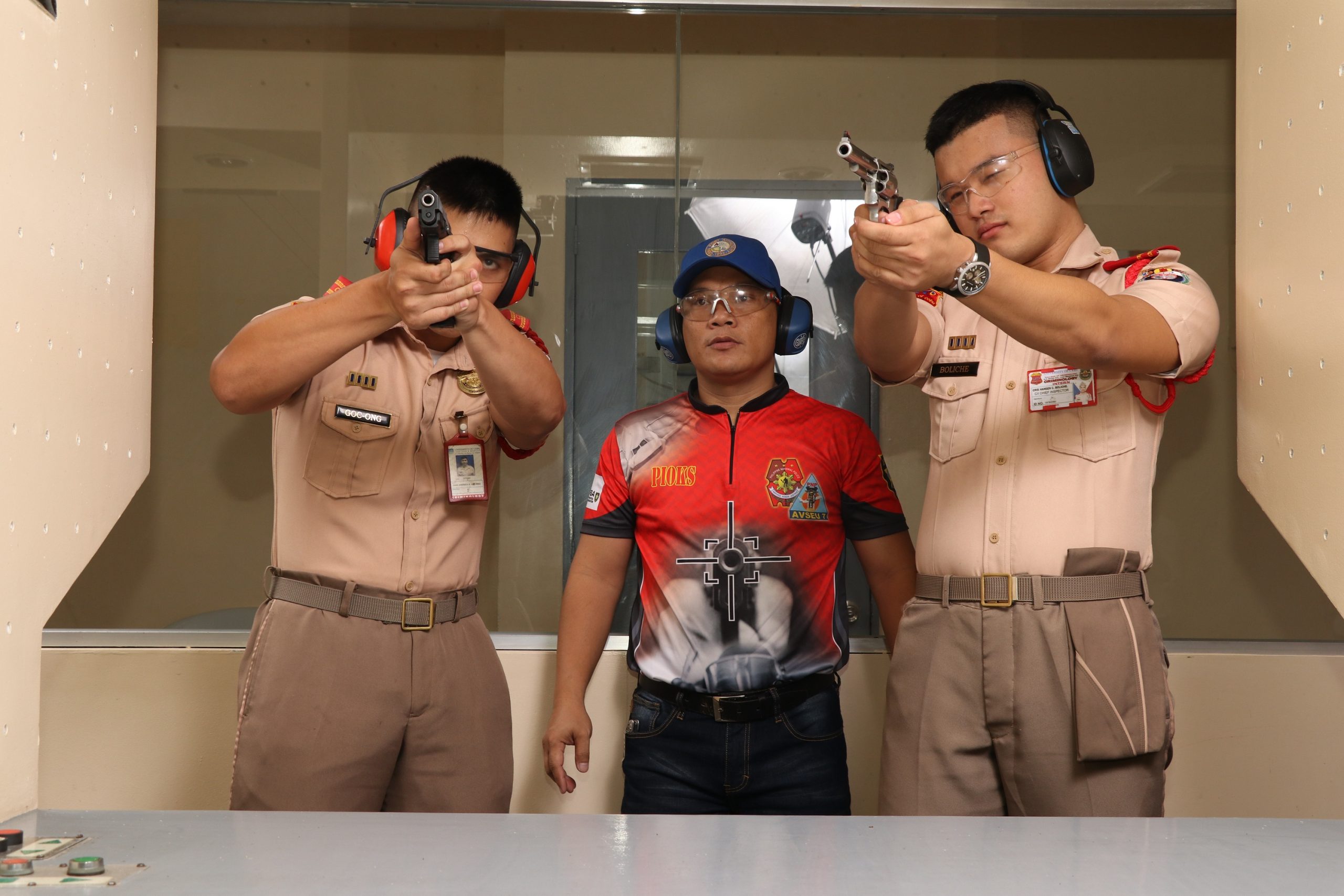 More fun and games..UCLM Pre-school Education nurtures children to be independent. With activities and exercises that reflect to society, learners will be able to understand the value of respect and camaraderie.
ADMISSION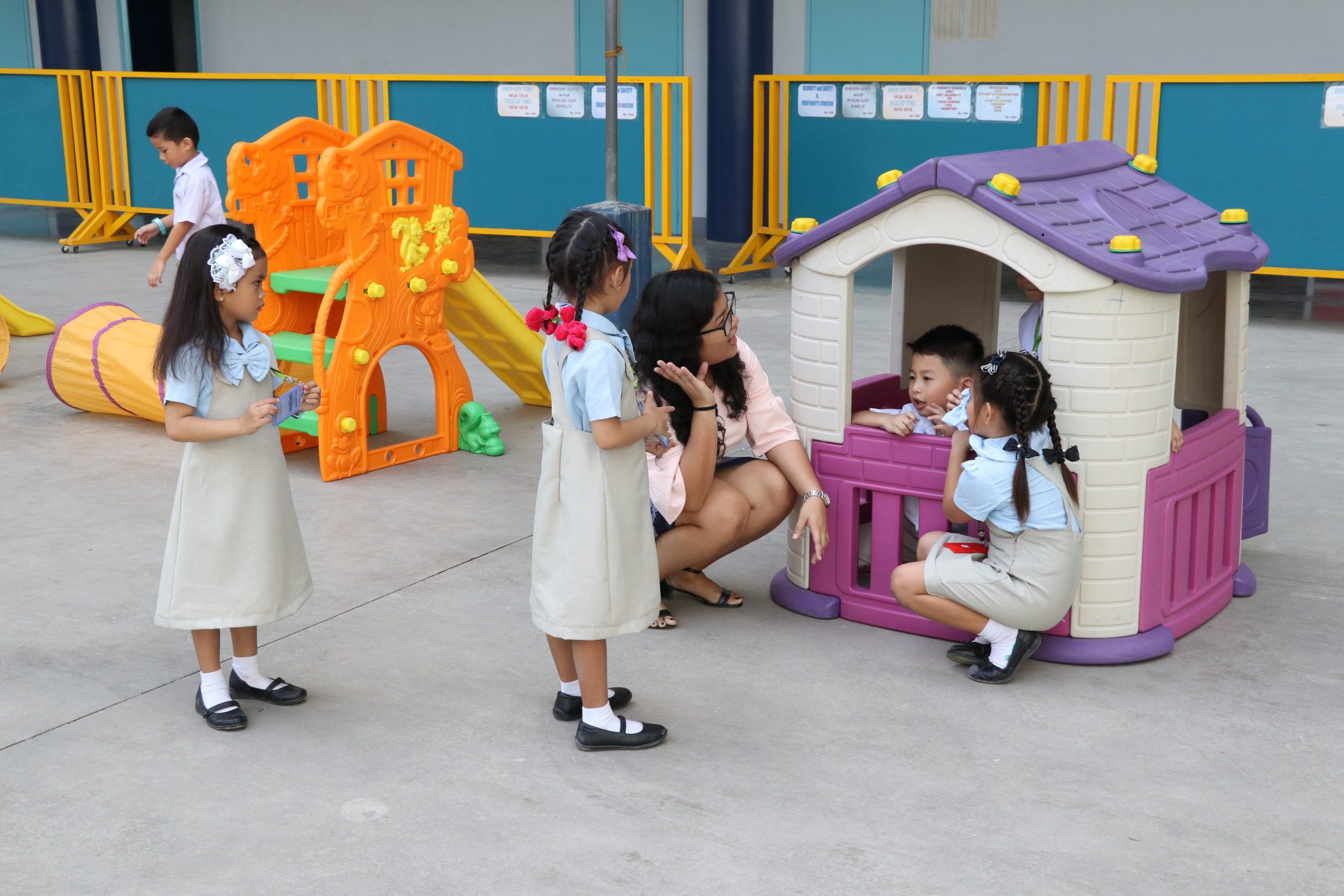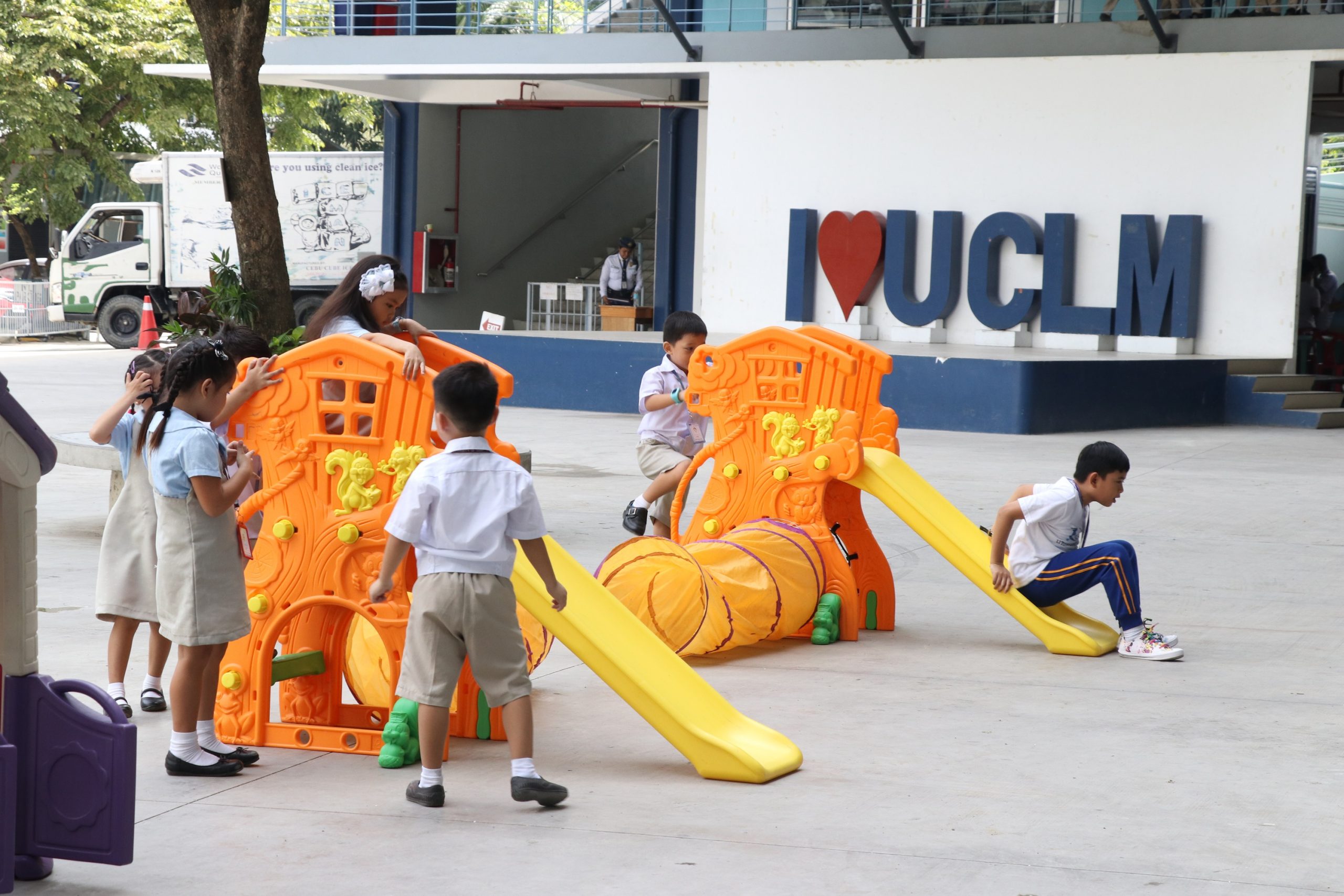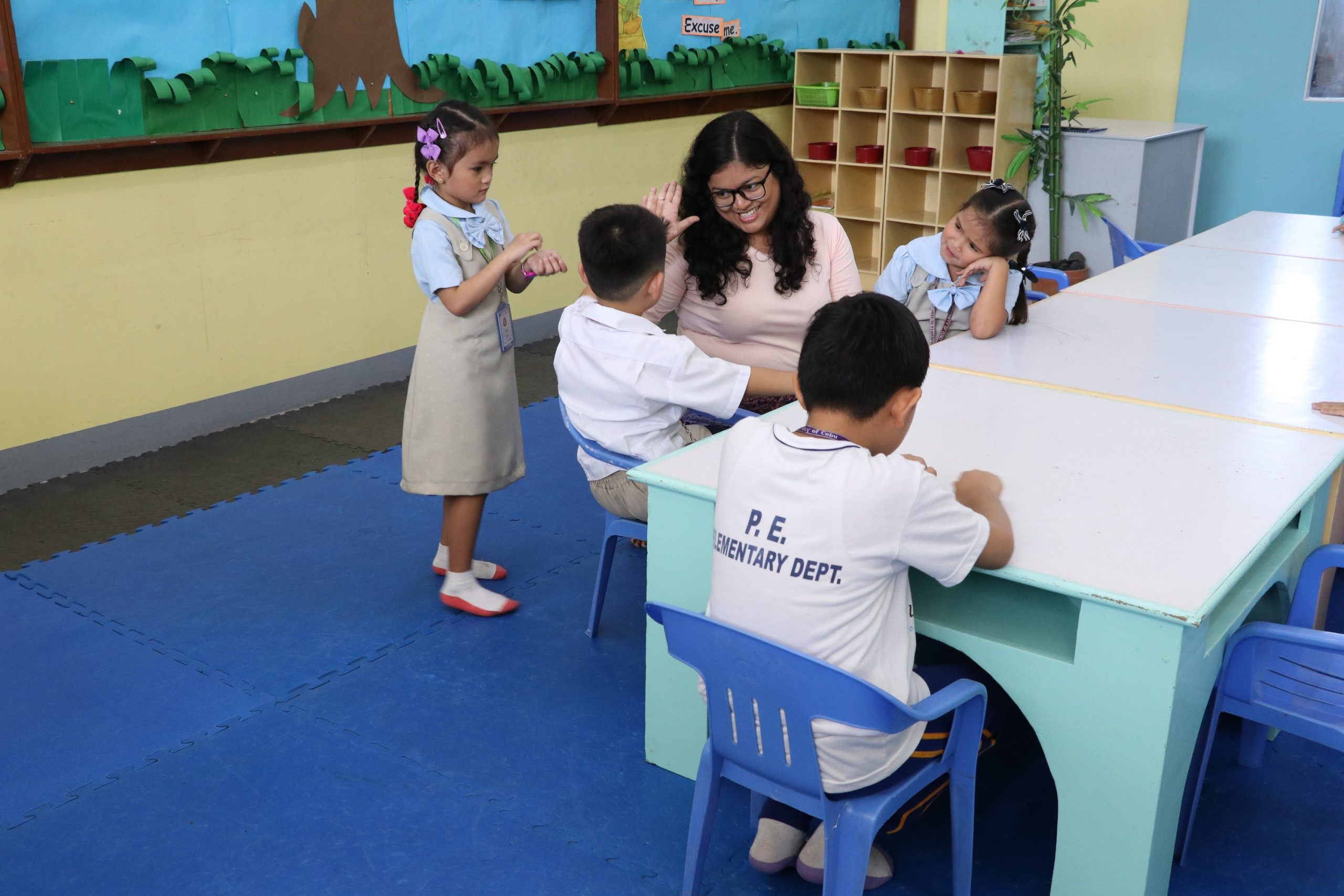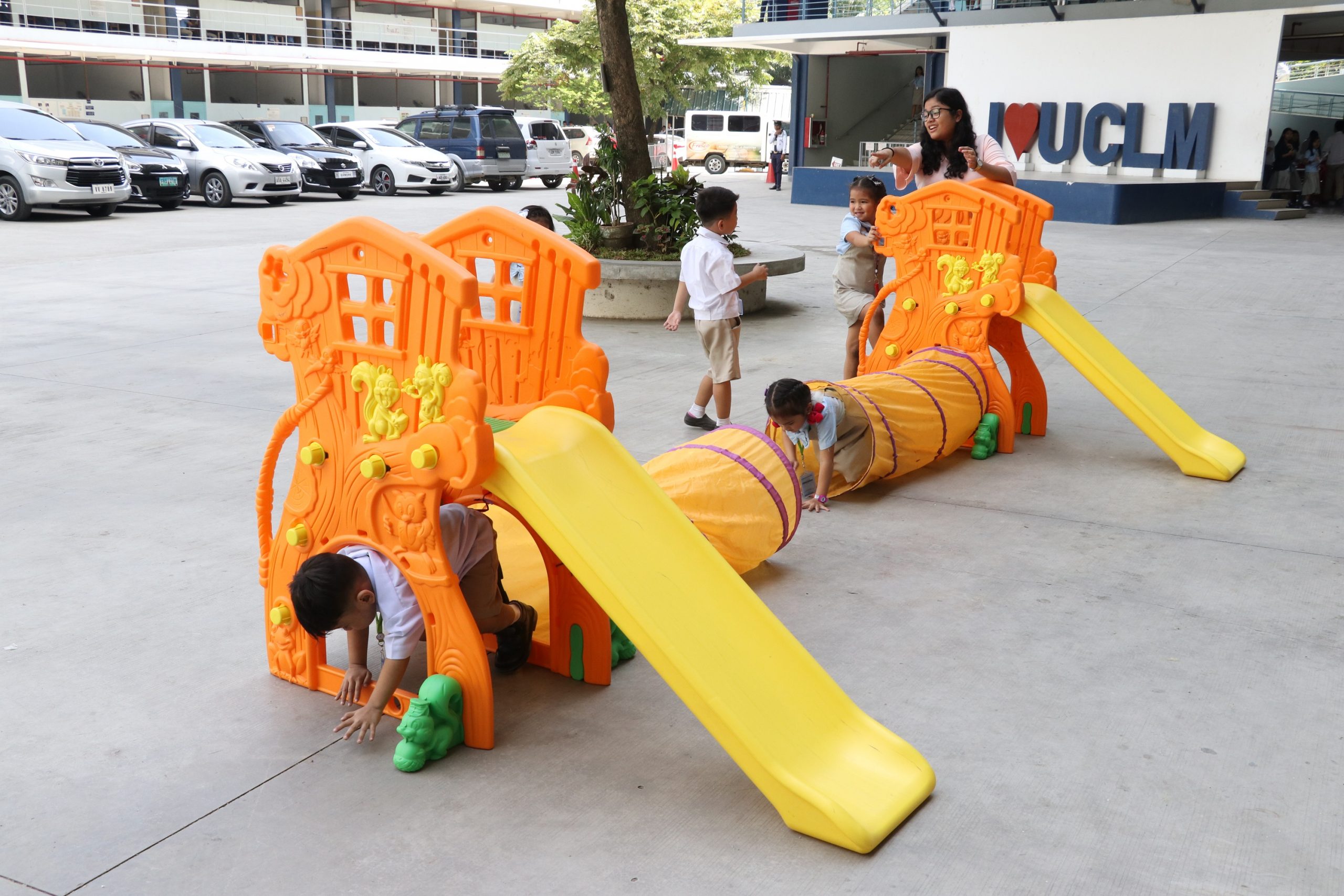 ELEMENTARY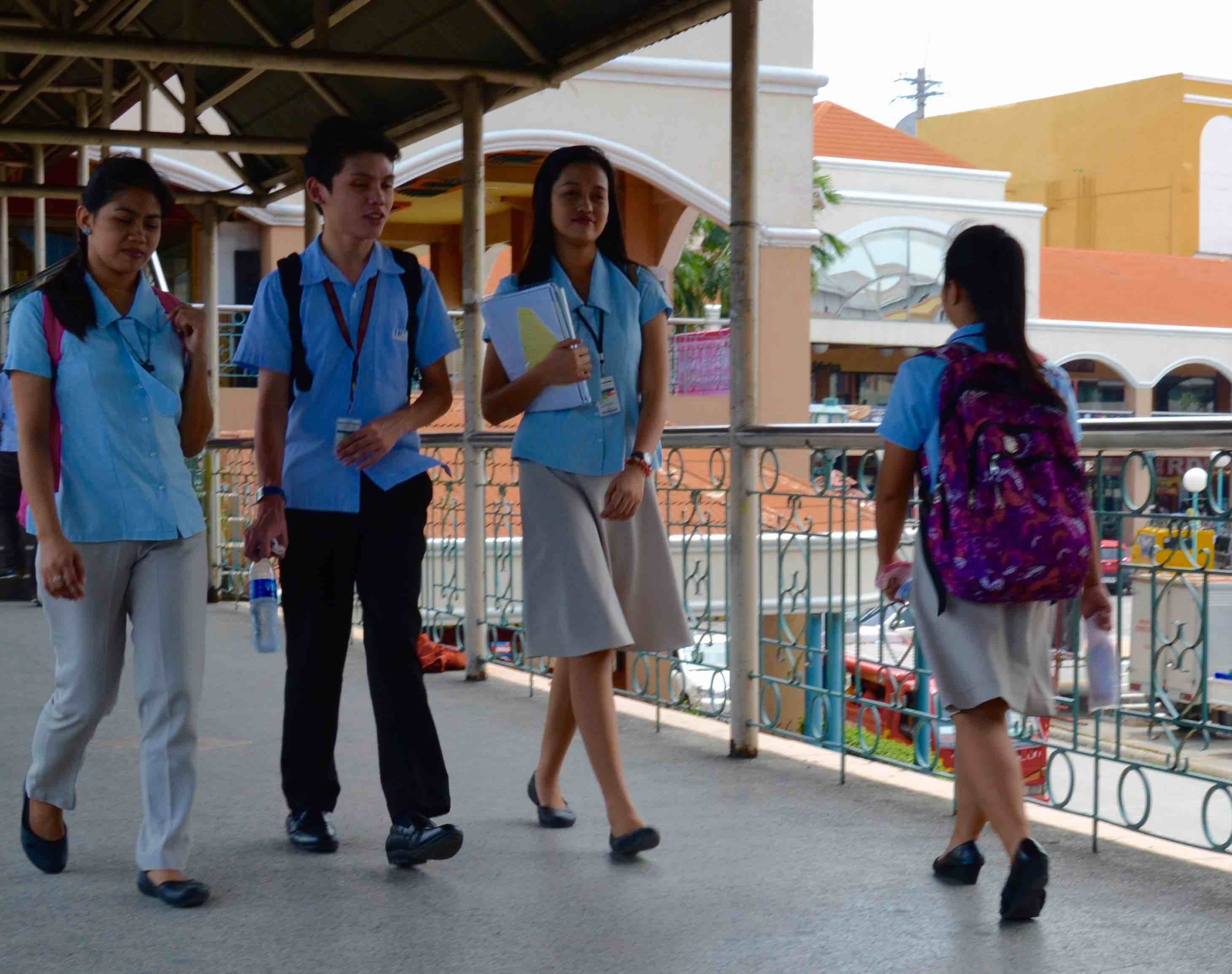 A child friendly school
The Grade School Program which caters learners aged 6-11 years cover six (6) years of primary education from Grades 1-6. The program is anchored in the main thrust of the Bureau of Elementary Education which is to provide access, progress and quality in elementary education. It formulates and implements key programs and projects to enable every learners to acquire basic preparation that will make him an enlightened, disciplined, nationalistic, self-reliant, God Loving, creative, versatile and productive member of the national community.
The core/major subjects include Mathematics, MT, Filipino, Language, Reading, Computer, Science, Civics/AP, EsP/Values Education, MAPEH, and HELE (Grades 4-6).
The program follows the 2010 Basic Education Curriculum (Grades 4-6) and the K to 12 Curriculum (Grades 1-3). Subjects are taught from the simplest concepts to more complicated concepts through grade levels in spiral progression. As early as elementary, students gain knowledge in areas such as Biology, Geometry, Earth Science, Chemistry, and Algebra. This ensures a mastery of knowledge and skills after each level www.gov.ph/k-12.
ADMISSION
Junior High School
High School Program covers the Junior High School (Grades 7-10) and later on the Senior High School Program (Grades 11-12). The program follows the 2010 SEC (4th year) and the K to 12 Curriculum (Grade 7-9) mandated by the department of Education (DepEd). The K to 12 Program implementation in the department is being done in phases starting SY 2012-2013 to facilitate the transition from the existing 10-year basic education to 12 years. Various exploratory courses are offered in Grade 7 and to allow students to build their capacity for self-employment and provide pathways for further education and training in a chosen career. The practical and relevant course offerings are responsive to individual and community needs and will provide students with opportunities to become economically productive even if they decide to leave the formal school system at any given time.
As a whole, the High School program is supportive of the main thrust of the K to 12 program which aims to provide learners with a repertoire of competencies important in the world of work in a knowledge-based society. It envisions the development of scientifically, technologically, and environmentally literate and productive members of society who are critical problem solvers, responsible stewards of nature, innovative and creative citizens, informed decision makers, and effective communicators.
SENIOR HIGH SCHOOL
Academic Tracks
Students undergo immersion, which may include earn-while-you-learn opportunities, to provide them with relevant exposure and actual experience in their chosen track.
CONTACT US
Please contact us for more inquiries by filling out the form below. Or you may reach us in our office using the school information below.
Location
A. C. Cortes Ave, Mandaue City, 6014 Cebu