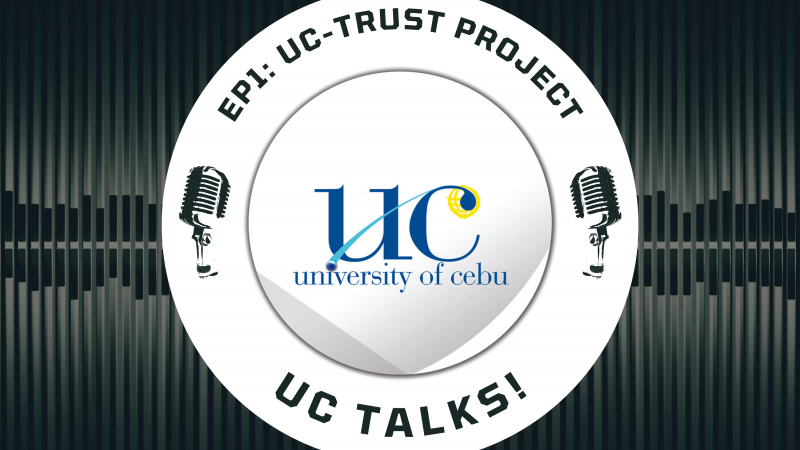 The University of Cebu Graduate School will promote its two new Masters Degree Program under its international linkage venture with Erasmus+ TRUST Project: Modernised Master's Program and Master's Program in Financial Technology. The podcast will take a closer look into the relevance of learning FinTech, overview of the TRUST project, and what makes the two master's programs truly unique. The podcast also discusses some of the expected and unexpected outcomes of the curriculum.
The podcast will be aired on July 27, 2022 and to be graced by three high caliber guests in the fields of  FinTech, research, and graduate studies. The guests are: Mr. Jove I. Tapiador who is a Co-Founder and past Chairman of FinTech Philippines Association; Dr. Ilaria Reggiani, Project Manager at the Research & Development Office, Universita degli Studi Guglielmo Marconi, Italy; and Dr. Yolanda Sayson, University of Cebu Vice Chancellor for Academic Affairs, General Education and the Dean of the Graduate School.
This exciting podcast is free and will be available on July 27, 2022 via https://bit.ly/3PZwhEM.
 For more information on the University of Cebu's masters program, email the Graduate School at graduateschoo.uc@gmail.com.