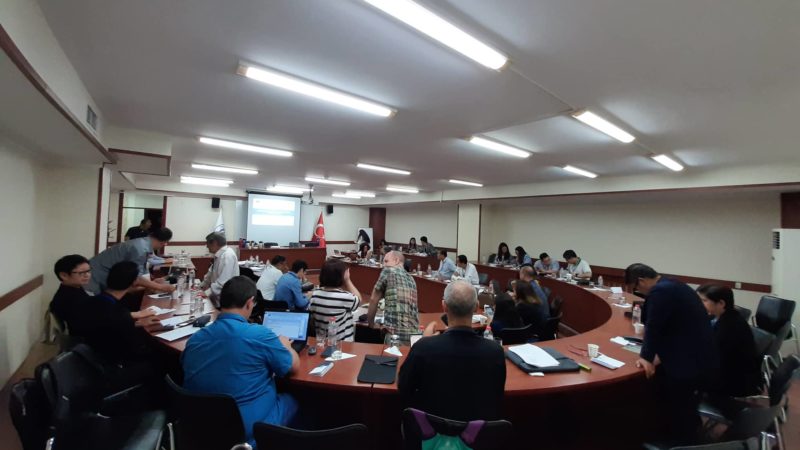 Responding to the call to produce globally competent and ethically excellent leaders, the Student Affairs Office initiated the 6th Leaders' Congress with the theme, "Inclusivity in Diversity: Leading in a Global Context through Intercultural Engagement. The two-days immersive experience aims to nurture global competence that gives our students the capacity and disposition to understand and act on issues of global significance. The keynote speaker for the leaders' congress was Dr. Ofelia G. Mana, Vice Chancellor for Business Development and Innovation, and the Campus Director of University of Cebu – Banilad.
The highlight of the Leaders' Congress was the keynote address of Dr. Maña. She stressed the importance of the FRIENDS project of Erasmus+ in developing students' potentials. The participants showed their interest during the open forum. After sharing of experiences, the participants were thrilled and excited for they will be exposed to rigorous programs and activities that equips them with the tools for success in an increasingly complex and global world; they will have an opportunity to gain a deeper understanding of a culture other than they know; and they feel the responsibility to weigh in on matters of global significance. Dr. Maña imparted ways on how to integrate and articulate the skills they learned to have an active student body organization that values global engagement.
In the afternoon, student leaders were exposed on topics that values intercultural engagement, globalization, and internalization. These topics are as follows: Leading through Multiple Intelligences, Multicultural Sensitivity for Inclusive Excellence, Glocalization in Leadership: Act Local. Think Global!, and Responsible Leadership in a Global Digital World.
At the end of the leaders' congress, the participants were given tips on how to design and polish an inclusive program that ensures high level of engagement among their constituents.