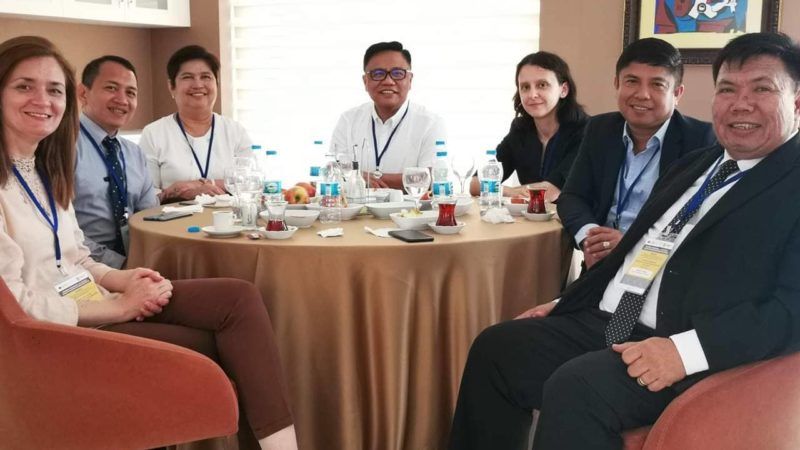 With its vision for students' global competitiveness, University of Cebu signed a Partnership Agreement with Varna University of Management last April 15, 2019 under the ERASMUS+ Programme of European Union (EU) for the FRIENDS project.
The partnership agreement called FRIENDS (Furthering International Relations Capacities and Intercultural Engagement to Nurture Campus Diversity and to Support Internationalisation at Home) is built around the concept of Internationalisation at Home that reframes the traditional perceptions of higher education institutions.
Moreover, it also aims to apply novelty in the holistic approach to Internationalisation at Home that is perceived as a combination of diverse but complementary measures for instruction into institutions formal and informal curriculum. Lastly, the project puts great importance on extra-curricular learning.
The concept of Internationalisation at Home (IaH) is based on the assumption that for various reasons the largest part of universities' student body will always remain non-mobile and therefore deprived from access to global knowledge and skills. Internationalisation at Home is defined as "the purposeful integration of international and intercultural dimensions into the formal and informal curriculum for all the students within domestic learning environments.