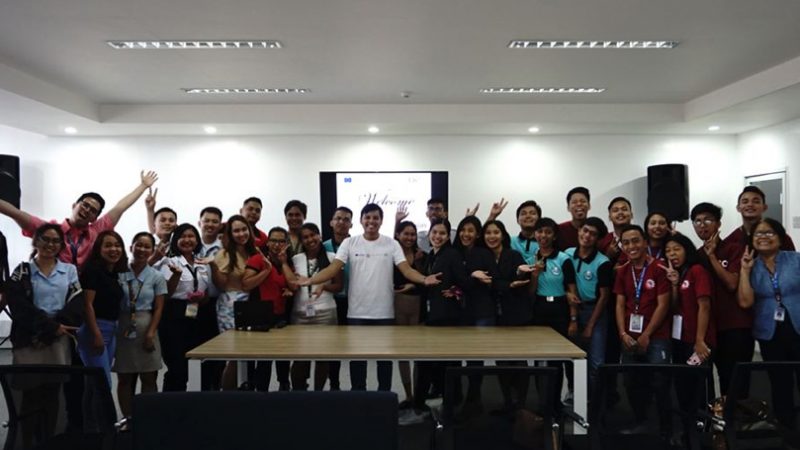 CEBU CITY — Selected student leaders and student advisers from all University of Cebu campuses with student leaders of the College of Technological Sciences – Cebu participated in the first FRIENDS Session last March 06, 2020.
The FRIENDS Session is part of the FRIENDS promotional activities of the university that highlighted the following:
1.) The importance of intercultural competence and sensitivity in leading a diversified setting;
2.) The significance of FRIENDS in all University of Cebu Campuses in terms of student organizational development;
3.) University of Cebu's direction towards global excellence in Higher Education through the MOOC (Massive Open Online Course) and Digital Storytelling Contest.
"Student leaders should understand the importance of building collective capacity in their organizations considering the different cultural backgrounds and/or diverse structural patterns of the school system," as said by Mr. Francis Jose Lean L. Abayata, the Student Affairs Officer of the University of Cebu – Banilad campus. He added that through this FRIENDS Session, student advisers would guide the student leaders both from formal and informal contexts by playing a pivotal role in nurturing personal and professional relationships and development of shared values. Mr. Abayata highly encouraged the student leaders to participate in the FRIENDS IACD MOOC and Digital Storytelling in order for them to lead in a more effective and efficient way.
Further, Mr. Nino Ardiza, the Linkage Coordinator and Arts and Design Coordinator discussed the important points in participating the Digital Storytelling Contest.
"This is a great opportunity to use multiple media to figure out new ways to tell their personal stories and considering their ability as they are growing up in a digital world," Mr. Ardiza said during the FRIENDS Session. He added that the serious interplay between context and content is the key to what a digital storytelling – and rich media in general – are about.